Distances and Midpoints at Grand Prairie High School
You, a friend and Mr. Mallard are re-structuring Grand Prairie High School so that students can get to class faster. Place the points representing you, your friend and Mr. Mallard at various places in the building. Determine the distance between classes. Find rooms at midpoints and Identify the location of a point, given another point. Toggle the school map on and off by clicking the checkbox. You can also show/hide segments, distances and midpoints.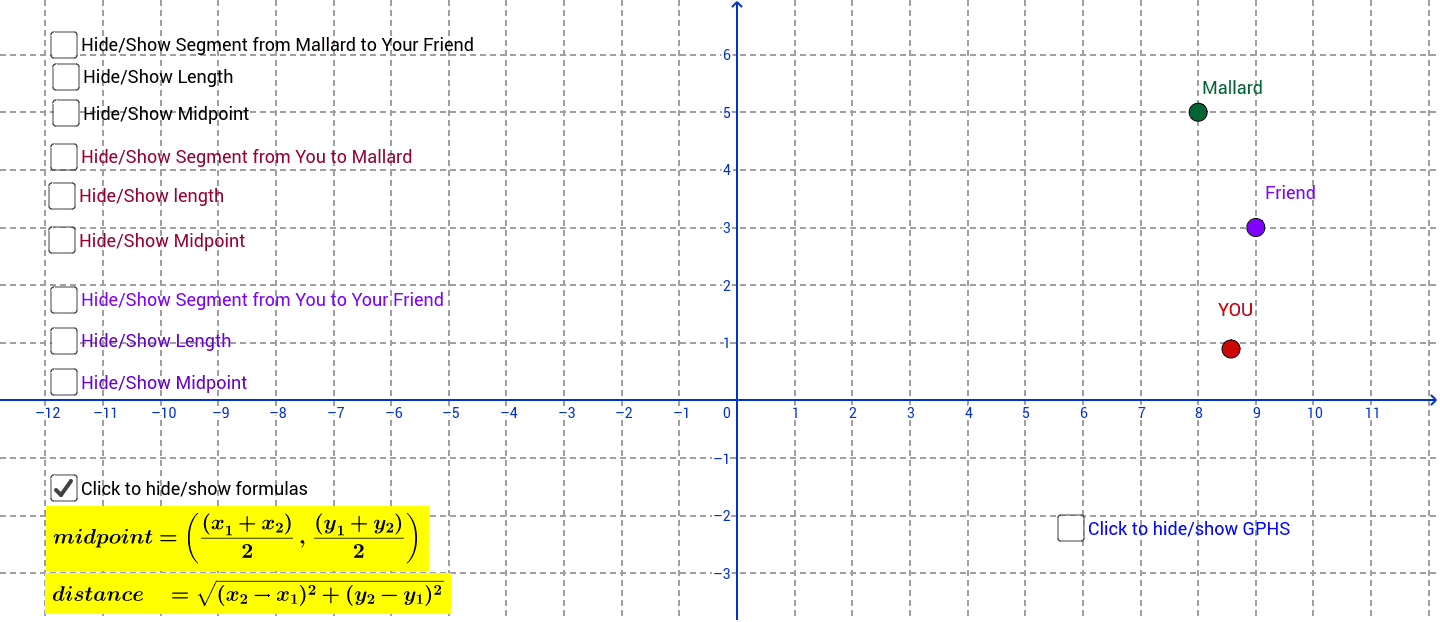 1. If Mr. Mallard is in the main office at (1,-2) and your friend is located in room 316 at (-4,4), determine the shortest distance between the two. 2. Your friend decided to go to the auditorium at (4,4). You are located halfway between your friend and Mr. Mallard in the lounge at (1,1), Which room is Mr. Mallard in and what are the coordinates? 3. Mr. Mallard is in the library at (3, -1). There's a situation in the wrestling gym where you are located (-4,2). If each unit = 1 ft , and Mr. Mallard walks 2 ft/sec, how many seconds will it take for Mr. Mallard to reach the gym to handle the situation?